New Series:  Wedding Wednesdays!   Here I will answer questions asked by our brides and offer tips for my brides & grooms or anyone interested in wedding planning.  I hope you (or someone you know) finds this new series helpful, fun and inspiring.
Series 1: Look Great From First Glance to the Last Dance
Q.  When planning for your hair and make-up ho much time should I allow for hair & makeup?:
When booking your appointment for hair and makeup, trust your stylist and book your appointment for more time then you think you will need.   Your stylist will most likely need 1 1/2 to 2 hours for the bride's hair and makeup.  Depending on the size of your wedding party and how many stylist your party will be working with, this can add up to an early morning appointment.   Also, go ahead and have the bride's appointment first.  Your appearance is the most important.  Not that your bridesmaids aren't going to look awesome, but you are the bride!  If something takes longer than planned you want to have your hair and makeup perfect.  Also, if things do run late, we can still start the formal portraits without all of the bridesmaids.  We can't start without the bride though.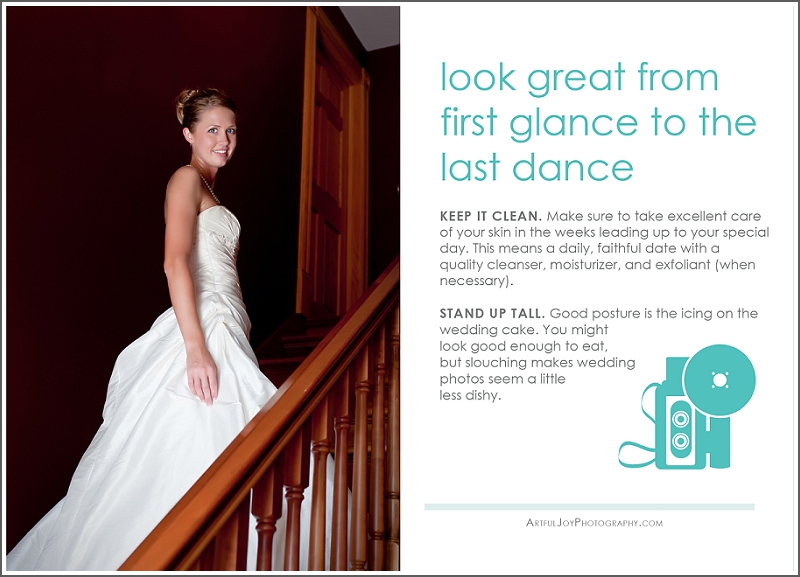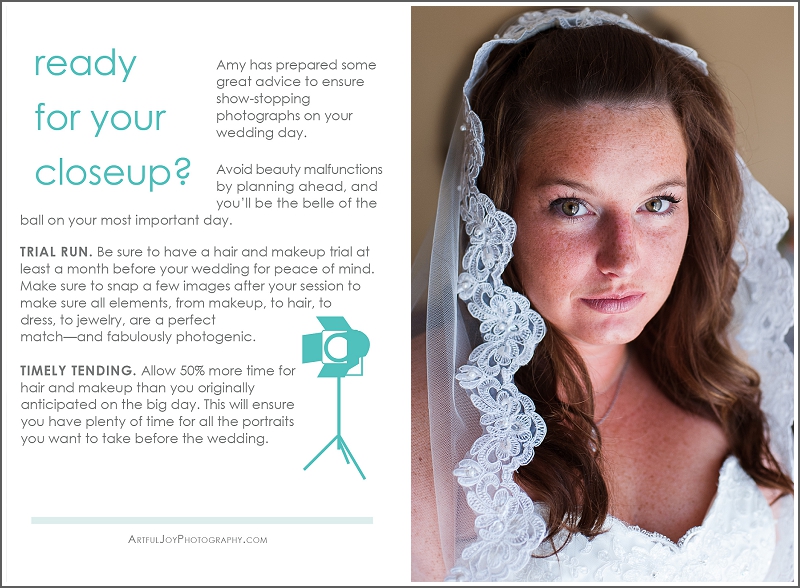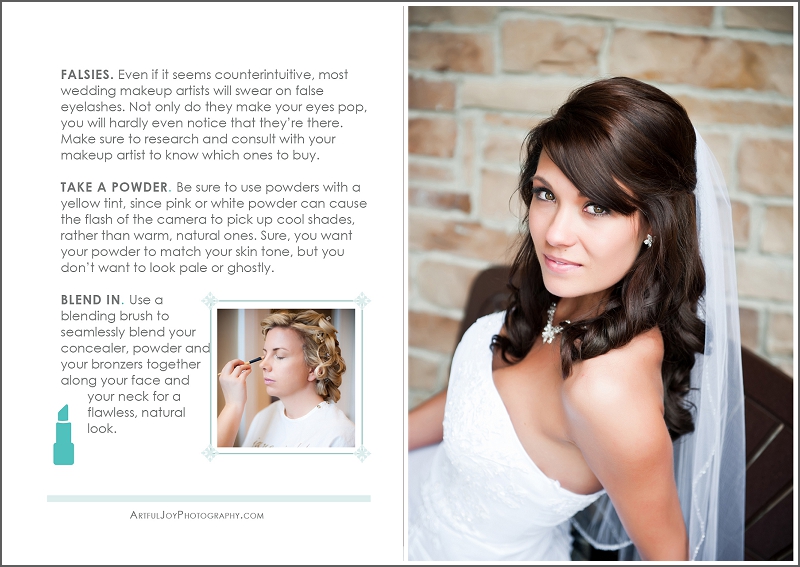 And as I love words that inspire… "You only need to look to your own reflection for INSPIRATION as YOU ARE BEAUTIFUL!"